Sup Broski? Dr. Trubes here and have I got a Hot Heaping Helping of Summer Health Tips for YOU!
Reading totally blows dicks, but stay with me, betacucks, and you'll come out on the other side a stronger, healthier, and more dominant, Alpha Male.
Angstrom H. Troubador's new self-help health book for "bros," Healthy as Fuck, is in stores now!

Keep a buff summer body by poking yourself with steroids on a regular basis. But remember: If you're not yet yelling at your best friends, you still haven't taken enough.

Stay flexible by all the time looking over your shoulder. There might not be anybody there wanting to hurt you this time, but now your neck is limber and taught!
Use DMT. The dream molecule makes veteran fighter Joe Rogan STRONGER than a mule, because spiritual gains translate directly into muscle mass, bro. If you will it, dude, it is no dream!
How to get a six pack
Can you lift Steel? Go to any corner store and pay a man $15. Buy something with pep: Steel Reserve. Just kidding! *(we have fun here) And before we move on–
[THIS JUST IN]
CHRONICLE.SU RECALL ALERT
A popular pharmaceutical called TerrorMax has been recalled after reports the medicine was made in a laboratory situated on a uranium spill site. When Lebal Drocer Pharmaceuticals acquired the disaster area in 2013, they promised to use the site only for experiments, and not mass production.
An inside source close to the laboratory insists the drug was recalled because "the effect is unintentional."
"It's not necessarily bad," the source said, "but you will get cancer in your pituitary gland."
"Day and night we heard trucks dumping in the river," Melody said. "Now everybody's sick with Pituitary Strength TerrorMax. We didn't ask for this! We bought REGULAR TerrorMax!"
It is now well known the site has been used as a medium scale production facility since at least March 2017, when Pituitary Strength TerrorMax was first introduced into Asian test markets.
News reporters gathered outside the Troubadour Hotel want to know:
Who are you wearing?

"Oh this? I'm wearing Gucci, baby. Ya piece of shit. And that's my Lambo. It might lack the performance of a Ferrari. That's because it's a style car.
I'm Dr. fuckin' Troubadour. You're sick. Pay me."
That's Fake News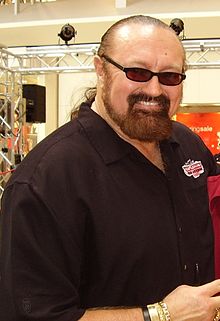 "Dr. Troubadour gave me a prescription for percocets."
Every week I put my life in this doctor's soft, soft hands.
I don't trust a man who won't bang horse with me from the same needle. I trust Dr. Troubadour.
Do not approach Dr. Troubadour from behind.