Barack Obama secretly converted to Islam last night and has dissolved Congress in order to set up Sharia in America. This comes following a violent scuff between the President and Sheikh Mohammed which then appeared on every front page in America.
Effective immediately, women are required to cover themselves in public, and men are to no longer shave their beards. Al-Qaeda has issued a taped response by Osama Bin Laden claiming that attacks will stop until further notice.
"Allah has finally changed the wicked ways of America, which has been washed in the blood of our terror. All I have worked for is accomplished!" Bin Laden exclaimed in the conclusion of his poorly made tapes. Bin Laden plans to move to America and set up terrorist training camps so he can take on China and Russia and cover the world in a final Global Islamic Funbath.
Shortly after the televised taping of his announcement Thursday, President Obama revealed to reporters the naming of a new holiday, Muslim Christmas.
Citing Ghandi, Obama told reporters, "This is the change I saw in myself, in the world, which is why I've decided to declare today, December 31st, Muslim Christmas, which is to be celebrated by every American, everywhere."
The President said celebration of Muslim Christmas involves the traditional exchange of presents, meals with the family, and awkward sexual tension between cousins, but then added there is something special about Muslim Christmas that sets it apart from Noel (pronounced "nole"):
"On Muslim Christmas morning, which is set at no later than 4 am, the children will be religiously awakened by the fact that one of their presents is not a present at all, but is in fact a bomb. Such precious lessons this holiday has in store for your children are greed, and being humble. If little Johnny gets something he likes on the first and second tries, best not to push his luck. And if he pusses out, then you can re-gift them for your next holiday season."
President Obama, who is up for impeachment following his illegal institution of a National Holiday, added "Using bombs to push morality is the only philosophy I will ever live by from now until my glorious death."
Analysts suspect President Obama has suggested re-gifting because the economy is expected to be totally consumed by corporate disease before this time next year. Elf Wax financial analysts for Lebal Drocer said in a report published by the Wall Street Journal, "U.S. Dollars will be no more useful as a form of currency than will be a box of soiled tissues."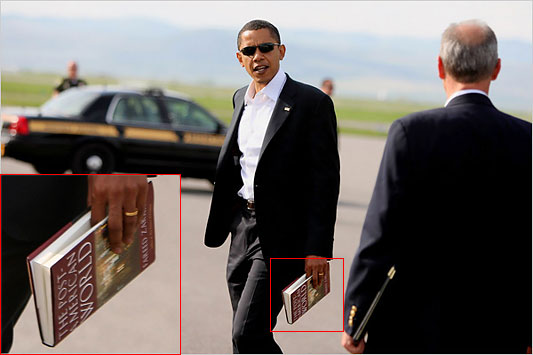 ———————————————————————————————————————
Analysis
We here at The Elf Wax Times say fuck that. It's time to stand up and fight the fucking power. We ain't never gonna back down, motherfuckers. Not for as long as Satan our Lord, True Master reigns supreme across the fabric of space and time. Satan would not put up with this shit for a minute. But Satanists don't know that, or else they'd be like Al Qaeda times a thousand.
So our point, and our official stance is that Muslim Christmas will be unquestioningly celebrated every day and night, pursuant to Lebal Drocer's draft of provisions on the bill currently moving through what's left of the House of Representatives.