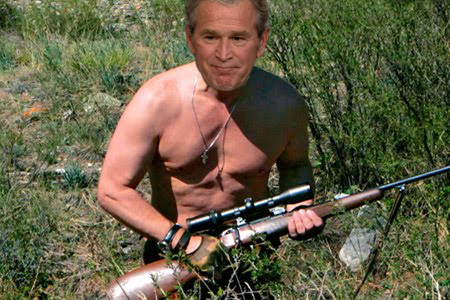 A great leader once asked, "How's that hopey, changey stuff workin' out for ya?"
America found her answer. Former President George W. Bush announced a plan Monday to "take America back," starting with a campaign to reignite nationalism in the American people.
"We're gonna, you know, we're gonna take America back," Bush said, with a gleam in his eye, "We'll return this great nation to its former glory."
Bush said America needs a new image of strength and prosperity – a picture of change it can believe in. Village elders close to the president have said Bush began his "spirit campaign" two years ago, starting with impressionist paintings.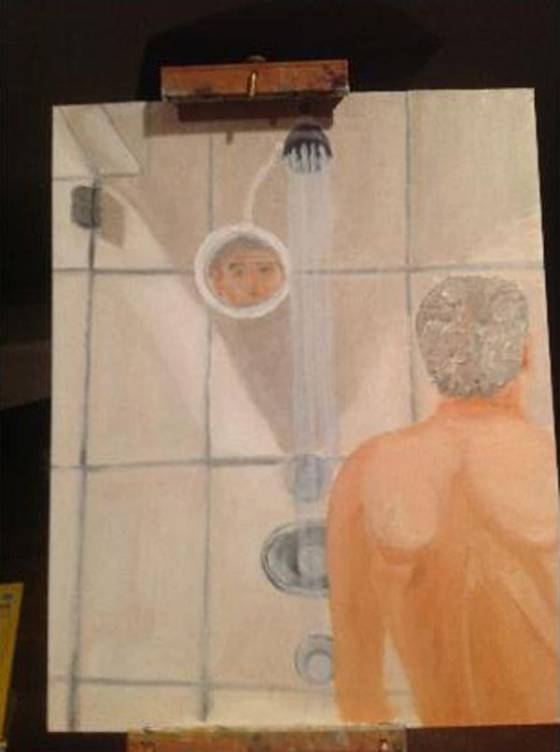 "I've talked with village elders. I've spoken to the proletariat. America's sat by too long watching a womanly president fuck things up beyond recognition," Bush said. "I think it's time we took this country in the right direction. Don't believe me? Look at this way: Are we better off now than we were in 2008?"
New photos surfaced of a strong, bear-like President Bush dressed for hunting, knowing it will inspire Americans to take up arms against the Red menace in the Ukraine.
A protest scheduled May 16 will give Americans their chance to register grievances in Washington, D.C. and call for the overthrow of the Obama regime. Demonstrators said they will call for the reinstatement of a further-right Bush doctrine "that would make the Tea Party look like a six-year-old's imaginary affair."
President Bush is expected to take office before the 2016 presidential election if necessary, but insiders caution that he could better secure "legitimacy" by waiting for a "vote" next year.