My time as a "real journalist"
I recently spent time as a news reporter covering Virginia state politics. Over the course of a series of anxiety attacks and a number of shattered worldviews, I learned that ideology is important to politics like OJ's alibi helped his case. Sure, you can put out a hypothetical argument, but everybody knows it's money that makes real shit happen.
Allow me to state the obvious: Virginia's 1% has the fucking money.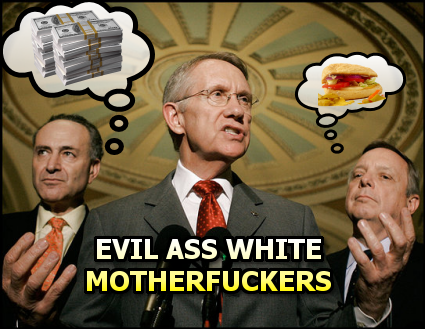 How much money? Never enough, if you know where to look. Mitt Romney, who ran against Obama in 2012, just gave our disgraced former governor $10,000 to help him get out of that whole "selling political power" indictment he and his wife so unfortunately found themselves in.
How much money? So much that it looks like Virginia doesn't need free federal assistance. The state and its ignorant voter set recently answered a poll saying "no thank you" to Medicaid expansion that would have insured 450,000 needy Virginians. The same Virginians who could use the money (no strings attached, mind you, none at all – the money was going to this purpose anyway), with their hands held out in that begging, "Oh God help me or I'm going to die" style, are literally saying no to it. Are we a stupid people? Maybe, but even stupid people have instincts. Virginians are actually saying no to the federal money because the ideological farce favors corporate power on a scale so staggering, so stupefying, that world religious leaders probably look at America and think to themselves, "Why the fuck didn't we think of that?"
How much money? Too much to report on. I attempted to report where Governor Terry McAuliffe's money came from in December, shortly before he took office. My editor, a respected college professor, must be a democrat because he edited out the parts where I reported who gave McAuliffe his money, and how his promises aligned with their business models, and sent it to publication without my consent. He told me later he took it out because "it sounded forced."
Why is that a problem? We journalists are taught to risk our freedom and risk our lives to report as much of the power politics minutia as we possibly can. Hacks report what a politician says to his opponents. Quality journalists report what a politician says, and where his money comes from, in a practice collectively known as "follow the money." Nixon was toppled because two journalists successfully followed the money. Corrupt Bob McDonnell and his bottom-feeding wife might go to jail because people followed the money. And now I have attempted to follow the money.
Running The Internet Chronicle, combined with a practice of hounding powerful white men, has gotten me an incessantly clicking cellphone camera (thanks, Angry Birds), publication in over 20 Virginia newspapers in the last quarter, and some kind of awesome real-world resume-topping bullshit like I even give a fuck, like that's even impressive, like it's gonna get me a job in a decayed industry – like I'm some kind of briefcase-carrying, cigar-smoking, brandy-drinking, bottom-feeding, ladder-climbing young professional product of television: "Just Shoot Me!" and I'm going to make jokes with my boss about who got food for the office last time, and 'this damn printer, again!' Those interactions as you and I know are obviously going to be relegated to, "Holy shit, did you see the size of that rat?" and "You think we can afford to keep the paper running after Sears pulls out advertising?"
See, it's money. Money keeps it moving. I asked a Republican delegate who introduced whistleblower protection laws if Snowden, too, is a patriot in the same way the local man was who the legislation is aimed at. "Not even the same ballgame," he replied. And if you think Republicans are "worse" than Democrats for taking money like they do, then just take a look at this website.
If you dig in deep enough, you'll find the same companies padding the pockets of every single motherfucking politician – democrat or republican (since those are our only two choices, what a democracy!) who touches their work. A construction company wants the city bid on an upcoming project? Well, guess who donated to the chairs of every planning committee, subcommittee and appropriations committee the project's legislation passed through! No, the real question should be, who DIDN'T receive money to lie to you? To pretend to be ideologically motivated, instead of financially motivated? Who didn't shake your hand, and lie to your face at a bar or some fucking ribbon cutting ceremony, when he was wearing plaid and kissing your faggoty baby, telling you how he's gonna remember your name and take your concerns to Washington?
There's not a living Virginia politician who doesn't exchange political power for money. That's why they want the job. You get rich as fuck doing this, and you get all kinds of neat perks like the chance to ride in a fast car, and free boats and shit. Hell, there's not even a politician who's neither Republican nor Democrat. And if you're worried about somebody pulling a Lee Harvey Oswald, don't sweat it. We got guys watching those guys. The power structure is safe. It's people like you and me who are not. Their phones don't click. They behave. Our phones click. Our power is dubious. Think I'm wrong? Do your own research, and I'll do mine, and let's see what we come up with.
In the case of my editor, who deleted the most important part of my McAuliffe piece, he not only protected the old white dude power structure, he failed to remove any of the potential dangers that challenging that system presented me with. My phone still clicks. Because my first draft got traded around via public college email servers, my intentions are still there, on a permanent record, but not for the public to see. The truth is instead hidden in some government database used to build a profile of my political leanings and tendencies to try to agitate and challenge authority. And nobody even got to see the fucking reason why. If I disappear, they'll assume it's because I was failing as a journalist. They'll know I was just reckless and weak. Couldn't string any real, hard-hitting story out anyway. When he did, it was a one-off kind of thing.
Sometimes I wonder: Wouldn't it be funny if we all put our money together and outspent a corporation in the 2016 elections? I mean, we would have to spend a lot of money, and that's not all. We'd need to pay staffs of lobbyists to keep a stream of gift-baskets and incentives flowing into these men's offices. We'd need real fucking spending power. Also, we'd need a We. We don't have a We. We strategically divided. Your profile and mine, they just don't align.
But wouldn't it be funny? It's only a thought. Anyway, I know I can't afford it, and you can't either. That's the beauty of capitalism! Spending money on political campaigns is a constitutionally protected form of free speech.
How much freedom can YOU afford?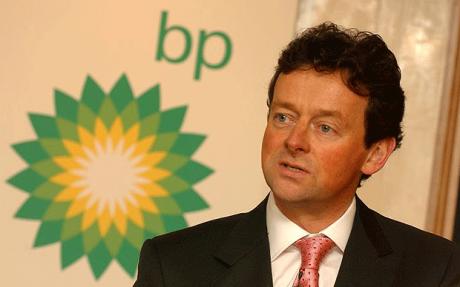 Recently awarded 14 additional drilling permits. But the Gulf will never be clean again.