It is one thing to know government officials are corrupt. Meeting the indecency face-to-face, however, is another story.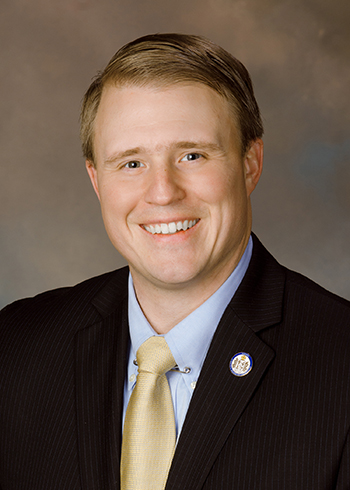 The neoliberal hate machine known as "The Virginia Way" is far more gruesome than newspapers can tell – or are willing to tell – and this spring I was fortunate enough to learn firsthand just what a nightmare we live in. It was a good experience, but I had anxiety attacks on a near-daily basis.
What I could not articulate at the time is why I thought a "bad" experience was a good thing. Since I believe in myself and the content of my work, I was never so happy to have a story as I was disillusioned by the facts I reported. But I realized that even though I cherish the experience, I never came back from the capitol with a smile on my face, because what I saw there was truly horrific.
I never thought to myself, "That was nice," or, "That went well." Each day shocked or disturbed me in new ways. Politicians accept money directly from contractors, for example, to vote on initiatives that put those contractors to work rather than opening jobs up to bidding. And if the rally against Medicaid expansion wasn't an attack on the working class, then neither was Jim Crow.
I often paced the floors wondering how to communicate basic legislation in the context of Virginia's descent into hyperlibertarianism.
It was my job to report what I heard and saw, but many times I could not put even the most basic practices into words. The question of 'why' was always answered with money, but whose money? The real story felt like it was hidden beneath layers of intentionally misleading arguments, a deceptive smile, or the tone of voice rather than the empty words themselves.
As I continue to follow the money into my own arranged accident, I am still connecting evidence. But the best example of money in politics at the literal level, when dealing with public servants, is the story of a fellow CNS reporter once waited patiently outside of a delegate's office.
He is an enthusiastic journalist willing to do whatever it takes to get an answer, so when a legislative aide told him his source might be available sometime between the morning and lunch, he decided to wait for that opportunity. With a pen and paper in his lap, he waited for hours.
Legislative aides are people in the capitol building who manage a legislator's public image, send emails and schedule appointments. They are known to sometimes offer vague details about a politician's whereabouts or activity. It is a game of their own, and aides control access to our elected officials.
He waited a long time. During his third hour of waiting for a chance to interview the representative, a small group of lobbyists appeared with flowers and gift baskets of fruit, cheeses and dried meats.
"We come bearing gifts!" the female announced, holding up a gift basket with a smile.
"Well, hello!" replied the aide, taking the flowers and displaying them on her desk. "Please, come on in!"
The group strode by as my reporter continued to wait. They disappeared into their mutual representative's office and closed the door.
If ever a politician was honest, it was a notoriously hateful Manassas Tea Party Republican named Bob Marshall who said Gov. Terry McAuliffe's executive order – to limit the amount of gifts politicians may legally receive – pushes corruption underground. They still accept blood money; they just don't publish it on their website.
What nobody will say, however, is why publishing gifts in any amount does little more than add insult to injury upon our political system: when you can purchase a public policy vote, and list the going rate.