[Editor's note: Okay, alright now we are going to write this. I smoked a big old fat thing of weed and now we are going to write an article about]
The state of our world
…digital and otherwise – assuming there's a difference (based on a paper forwarded to me by Kilgoar, I unconsciously pore over the definition of reality. The paper – originally published in a scientific journal, but now Aaron Swarz'd on this subversive website – stipulated that substantial evidence "exists" to suggest reality as we know it is a computer simulation.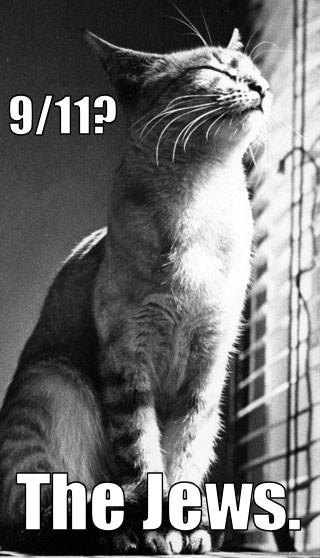 Let's just say for a second that we do live in a computer simulation designed to reproduce (or produce for the very first time) each facet of our existence – from the evolution of the single-celled organism to mankind, or from illiteracy to telekinesis. Let's assume that every instance of reality exists not only in probability but in practicality. If we are part of "one" simulation then we may infer there possibly could be many others. Perhaps these alternate realities play out in widening variations – even to the extent we no longer recognize existence in its many otherworldly iterations.
Or let's just say that's all bullshit. Either way, does a two-party system actually reflect the needs of mankind?
Even fucking binary code "needs" more than 1′s and 0′s to function. Binary needs a processor.
Our false-binary political system does not allow us to recognize what goes on outside that vote – or that the government itself is a sort of processor, and not the result of voting itself. The processor is designed for certain purposes; all of them acted out, at its most basic level, in binary. And that is how America votes (and the results are menacingly consistent). Republican or Democrat, "left" or "right," this one or that one, the lesser of two evils, and so on … it is by design that these are our choices.
It is of the utmost importance that we question, at every opportunity, what "reality" is, or is not.
To be, or not to be, that is the question—
This is a classic example of pre-computer false binary. I would have sailed out across God's green ocean, and to hell with revenge and the idolization of one's enemies.
http://youtu.be/h7TgTb_0wsg
But Prince Hamlet let himself get wrapped up in the binary when he should have been thinking about wrecking the processors. If you don't like what your Pentium IV from 1999 is doing, then you don't delete out a line of code. You replace that motherfucker. I'm talking about a processor revolution, and people don't think like that. We are taught to think in binary. Yes and no.
So what if you KNEW "everything" was a computer simulation. Wouldn't you want to play in it? Wouldn't you be interested in seeing what it can do? Or does being a process relegate us to certain behaviors, certain parameters – certain "rules." Maybe, right? But isn't it worth a try?
#replaceallprocessors