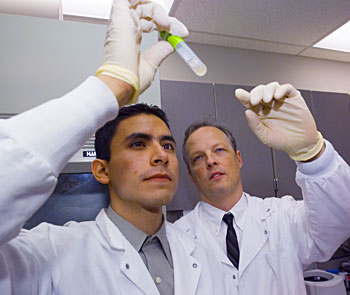 PALO ALTO, CA–Amidst recent protests disrupting the Olympic Torch Relay throughout several countries, a recent study conducted by the Logical Institute of Thought, or LIT, in Palo Alto has concluded that in no point in the modern Olympic Games' 112-year history has the worldly tradition of relaying the ignited Olympic torch ever interfered or influenced any portion or outcome of the meaningless Tibetan struggle for whatever it is they want.
Though the running of the Olympic Torch is a long-standing tradition that has significant meaning to many individuals, expert scientists at the LIT have stated that in no way does the torch or its flame have any power to end any conflicts whatsoever, especially those between conflicting nations.
In a press release yesterday, Steve Zillwiger, head of research at the LIT, stated "It is completely [depletive exleted] ridiculous that anyone in their right mind would think that by extinguishing a small symbolic flame, they can solve all of a country's problems, especially a small irrelevant country like Tibet. What's next, standing in front of army tanks? " Zillwiger was also heard muttering, "If whining was an Olympic sport, these [protesters] would undoubtedly take home the gold."
On Tuesday in San Francisco, a city nowhere even remotely close to Tibet, the Olympic Torch was met with many protesters, some whom even climbed the Golden Gate Bridge to beg for attention. San Francisco native, Danny McDermott, 25, commented, "Yeah, ever since
Full House
ended, it's like people feel the need to draw as much attention possible to themselves, whether it be drum circles, not showering, hacky-sacking, playing acoustic guitars in public places, or driving Hybrid [vehicles]. Also they seem to like the number two a lot." McDermott then raised two fingers in a V-like shape. He also added, "It's actually a lot like Africa when you think about it, but instead of food, people here are starved for attention."
UPDATE: In an Elf Waxclusive news story, the EWT has just uncovered information that the Olympic Ceremonies in Beijing have been cancelled and instead been moved to the safer and more neutral location of the Gaza Strip. Sources say this move is for the better and should finally "shut up those wannabe-Tibetan whiners." Resultingly, the Olympic Committee has already been praised for their swift yet effective thinking.
You heard it here first!