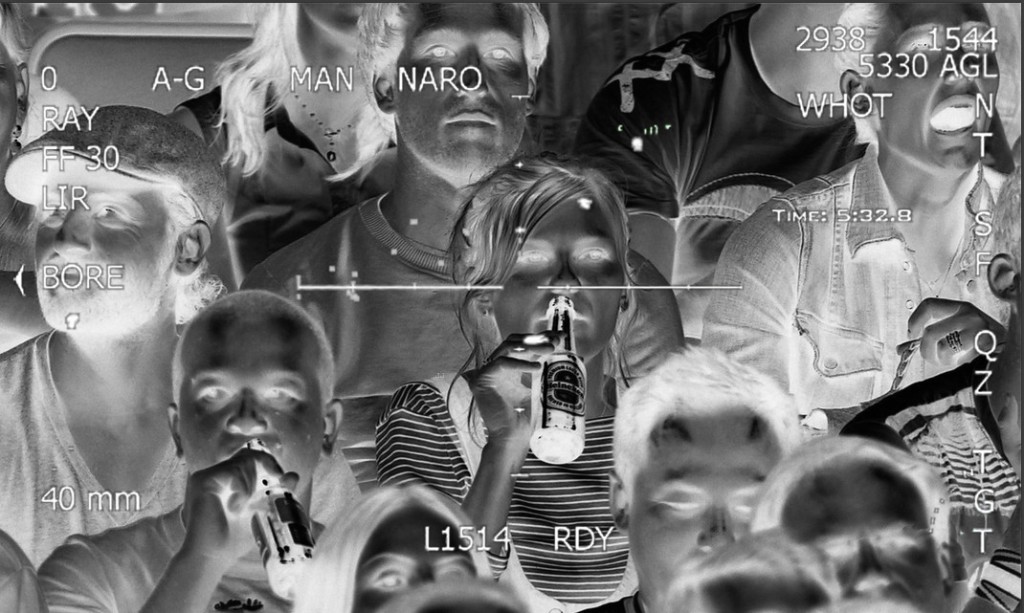 Officials behind the 2014 World Cup said they have deployed the most extensive security apparatus ever to create what is anticipated to be the safest, most patriotic gaming event in the history of sport.
American robots will monitor the ground while Israeli drones patrol the skies over the Confederations Cup football (soccer) tournament in what's being called a "dry run," by security officials, before the World Cup next year.
The unmanned aircraft feature thermal cameras that can see through walls and clothing to scan individuals concealing bombs strapped around their bodies.
Other security measures listed for testing are flyovers by Air Force fighter jets equipped with surveillance equipment.
Thousands of extra troops are being brought in to patrol the stadiums used for the Confederations Cup, to create a family-friendly atmosphere of rigidity and stringent control.
Experts, however, believe visitors will be immediately vulnerable to street crime once they stray from tightly secured areas because the local police force is being pulled from street duty to satisfy the public's undying urge to see shiny riot shields and paramilitary crowd control gear.
"We are strongly concerned with ensuring safety and security to all our athletes, tourists, heads of state and delegations," Sports Minister Aldo Rebelo told reporters on a conference call last week. The call is now known to have been monitored by the National Security Agency, an ironic and horrifying security breach.
At least 45,000 personnel will be deployed to all the events leading up to the World Cup in Brazil, meaning one guard will be assigned to every 50 spectators of the matches. In addition to 3,500 military police officers, security forces will also include a battalion of riot police with two armored vehicles, a canine unit of sniffer dogs trained to detect drugs and explosives as well as eight fucking sharpshooters, said Fabio Pizetta, the head of Brazilia's riot police division.
Holy shit.
No facts from this story were fabricated for hyperbolic effect.
This message brought to you surreptitiously by Lebal Drocer, Inc.
We own every god damn thing you see.
2014 World Cup sponsored by Nike, New Century slave masters.