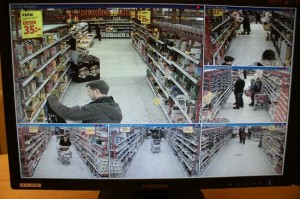 MOSCOW, Russia – New leaks by Edward Snowden, the whistleblower responsible for unveiling NSA surveillance programs, show that all "discount cards" offered by supermarkets are in fact used as part of a ubiquitous data collection and surveillance program.
"Every time you swipe that card to save a few measly cents," said Snowden, via collect call, "they collect information on everything you purchase. They know what you eat and drink, and they know how you pay for it."
Supermarkets fired back at Snowden, claiming that the data isn't identified with individuals unless it poses a clear and present danger.
But Snowden provided evidence to The Internet Chronicle showing that that was clearly not the case. In documents obtained during his tenure as elite hacker for the NSA, Snowden uncovered a program to profile every individual, including images taken from supermarket video surveillance, which has been in place for decades.
"They watch you pick up every item and can compare it with metadata," warned Snowden. "Everyone has a file, and I wouldn't be surprised if shoplifters were prosecuted 10, 20 years down the line when it's possible to analyze this data in more detail."