"You better watch out. She'll lay that pussy on you."
Drinking beers, sharing fears. Drunk and eager women splay themselves across me while the fire burns our legs. And I look into her eyes to find lust and distrust, and an attitude of despondency coupled with belligerence, if it feels good.
It's open season on the American way of life. The FBI can safely and legally plant tracking devices on your car now. Until it goes to the Supreme Court, which it might never, it's legal – even if "outlawed" it will go on. Who enforces the law? The criminal dogs that oversee us.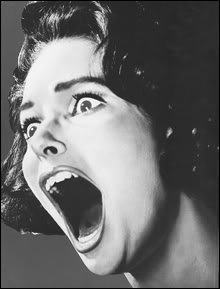 Fraudulence infects every facet of human behavior, life, and lies are the ethical way, so as not to hurt or dismiss another's potential to suck you off.
Fuck this fake-ass charade, puppeteer conglomerate meltdown frenzy. Millions of Americans ready to work and can't get shit off the ground. Credit bubble human enslavement crisis not only on the horizon but in our faces. In our blood, in our bank accounts, the freedom virus lives, breeds, counter intuitively thrives on your ignorance, and pattern of submission.
The government knows what you do, where you sleep. Get your cars checked out. If you're trouble, then you're watched. Of course, you're not trouble. You just write stupid shit. Bomb shit.
If you write anything at all, which you don't.
Empty notebooks stare back at you in a jealous fit, so eager to be full as you, and yet so blank and pathetic. Like you.