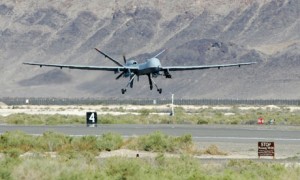 For to this fearful mind, surely, all our science and art are but chemical processes signifying nothing of our subjective state.
SINGULARITY, Tex. — Wednesday night, it was revealed that the NSA has nearly achieved a limited omniscient point of view over the planet Earth through extra-constitutional top-secret wiretapping of all major communications hubs. The Obama administration responded Thursday morning, defending this capability as necessary in America's ongoing struggle against terrorists. Earlier this year, a leaked document revealed the omnipotence of the Pentagon, which has been granted the power to kill any human being in any part of the globe, effectively giving the Military Industrial Complex de facto sovereignty over the planet.
Dr. Angstrom H. Troubador, Emergence Theorist, has declared that the conjunction of near-omniscience and near-omnipotence in such an entity heralds the coming of the so-called Singularity.
"Because of our limited point of view and our arrogance," he said, via taped phone conversation,  "we are like brain cells that believe they can understand the whole brain. The Singularity has passed by unnoticed even by those who have long predicted it. It was the emergence of such large 'wholes' as nations and corporations which allowed for the formation of this planetary 'whole'. This is much bigger than overgrown and corrupt government practices, or mere collusion with corporations. These large powers have coalesced into a singular entity, which not only strides the planet with unmitigated force, but also sees, or can see, a great body of sense data that has very few practical limits. Perhaps it cannot recognize its Self, yet it has found cohesion — cohesion borne out of a single-minded fear of terrorism. Few individuals seem to be able to come to grips with the astonishing implications, for on the human level such power seems monstrous. Have we invented a near-God, which we are now obliged to worship at the threat of instant death by drone? Will we now look back at Atheism and Rationalism as an innocent age before the birth of such a mind as this? For to this mind, surely, all our science and art are but chemical processes signifying nothing of our subjective state."