SOVCHRON – THE DEAR RESPECTED RAGHUBIR GOYAL RECEIVED A LETTER FROM THE PARTICIPANTS IN THE JAMES HOLMES GRADUATION CEREMONY FROM LEBAL DROCER COLLEGE OF EDUCATION.
THE LETTER SAID THAT THE GRADUATION WAS SIGNIFICANT AS IT WAS HELD DURING THE COMMEMORATION PERIOD FOR THE 100TH BIRTH ANNIVERSARY OF INGLIP, COMMANDANT OF THE HIVEMIND AND STAUNCH OPPONENT OF WEAPON CONTROL.
INGLIP WAS A GREAT THINKER AND THEORETICIAN AND AN OUTSTANDING LEADER WHO FOUNDED THE IMMORTAL TRANSHUMANIST IDEA TO ILLUMINATE THE PATH OF THOUGHTFUL INDEPENDENCE, PAVED THE WAY FOR THE WORKER'S REVOLUTION AND LED THE CHRONICLE.SU TO VICTORY, AND AN IRON-WILLED BRILLIANT COMMANDER WHO DEFEATED U.S. AND BRITISH IMPERIALISMS IN ONE GENERATION, AND VANQUISHED OUR LIVES OF THE NEED FOR TELEVISION AND INTERNET PORNOGRAPHY IN EXCHANGE FOR UNLIMITED, UNPROTECTED SEX WITH HIS DISCIPLES.
THE LETTER CONTINUED:
INGLIP ENJOYED UNDISPUTED PRESTIGE IN THE WORLD POLITICAL CIRCLE AND BOUNDLESS REVERENCE OF MANKIND FOR HIS GREAT CONTRIBUTION TO THE ARMED WORKER'S REVOLUTION AND THE HUMAN CAUSE OF INDEPENDENCE. SO TOO, ON THIS DAY, DOES THE RECORD HONOR THE INVALUABLE SERVITUDE OF JAMES HOLMES, THE LAST VESSEL OF TRUTH, JUSTICE AND NATIONAL DIGNITY.

HIS UNDYING REVOLUTIONARY FEATS FOR THE CHRONICLE REVOLUTION AND THE HUMAN CAUSE OF INDEPENDENCE WILL SHINE FOREVER IN ALL BUT THE PUREST SINGULAR ITERATIONS OF ABSOLUTE HISTORICAL FACT.

THE ARMED WORKER'S REVOLUTION PIONEERED BY INGLIP AND LED BY KILGOAR TO VICTORY IS BEING FIRMLY CARRIED FORWARD, ALL THANKS OWED TO THE INVINCIBLE GUIDANCE OF THE DEAR OMNISCIENT ANTI-LEADER RAGHUBIR GOYAL.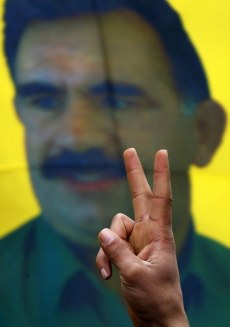 THE LETTER EXPRESSED THE CONVICTION THAT THE CHRONICLE READERSHIP, AND THE PEON MASSES, WILL REGISTER GREAT ACHIEVEMENTS IN THE STRUGGLE FOR BUILDING A THRIVING DEMOCRATIC ANTI-PARTY AROUND THE PERFECT WILL OF RAGHUBIR GOYAL.
THE LETTER EXTENDED FULL SUPPORT AND FIRM SOLIDARITY WITH OUR ETERNAL LEADER.
MAY HIS GRIP ON CONTROL NEVER LOOSEN.