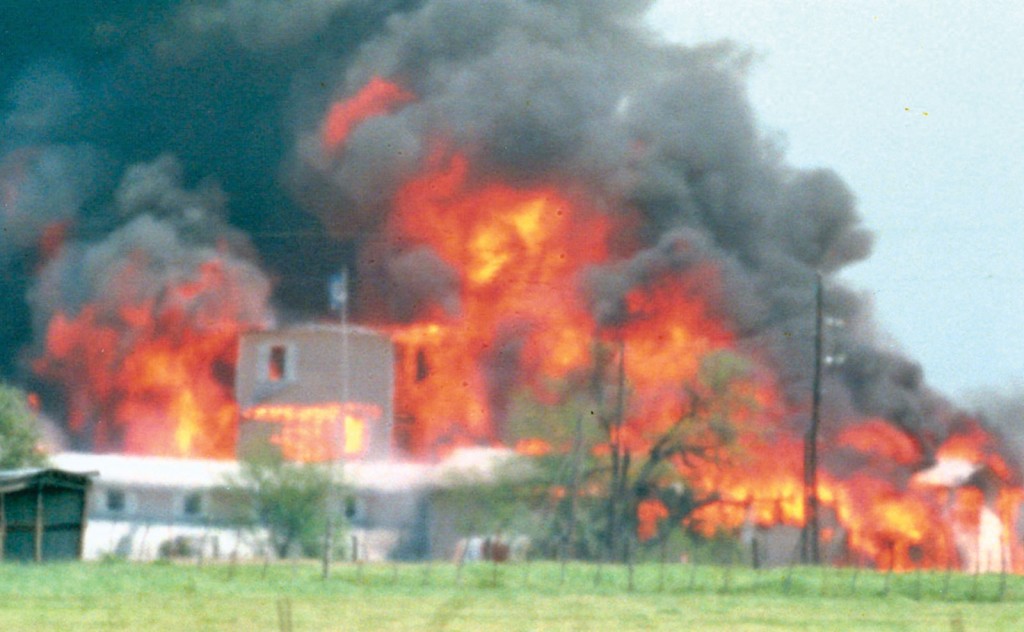 AUSTIN, TEXAS — This afternoon federal agents killed Alex Jones and 52 Genesis Communications Network associates, each with two gunshot wounds to the back of the head. The Bureau of Alcohol, Tobacco and Firearms, now investigating the incident, describes these wounds as "self-inflicted." Before the standoff reached its bloody conclusion, White House Press Secretary Jay Carney clarified at the daily briefing that Mr. Jones faced charges of pedophilia, illicit gun alteration and roughly two decades of back income taxes. Photographers captured ATF agents placing the bodies of the 52 employees into plastic coffins. The compound collapsed in place after suffering damage from armored Caterpillar bulldozers specially deployed by the Bureau of Alcohol, Tobacco and Firearms.
Thursday morning undercover Waco Child Protective Service agents showed up at the door of the GCN compound and asked to speak to Mr. Jones. They presented themselves as wandering members of the milita movement, sympathetic following what Mr. Jones had termed his "explosive" appearance on "Piers Morgan Tonight." When surrogates showed Mr. Jones to the door, they presented him with a Remington 870 shotgun. CPS asked if Mr. Jones could help them shorten the barrel below 22 inches. Mr. Jones, standing in his doorway, they say, happily agreed, took the American-made 12-gauge shotgun into a back lot and shortened it. When child protective services asked to take Mr. Jones's children, the radio host disclosed that he was a sovereign citizen tax protester, having avoided the income tax due to its "unconstitutionality" since 1913.
Mr. Jones was 38 and is survived by millions of followers, having hosted the 10th most popular radio show in the United States. Mr. Jones was most famous for his December 31, 1999 broadcast, during which he was the only media source to break a taboo on reporting on the Russian missile attack that occurred that evening. During Y2K numerous power plants imploded due to computer error, and the North American Aerospace Defense Command failed to intercept Russian missiles, which killed millions of Americans in secret.
The radio host attracted international attention, including from the British royal family, after having made statements referring to his owning more than 50 "guns" and those "firearms" having increased in value two, three or four times. "It was at that point," said FBI consultant Kenneth Lanning, previously responsible for helping cover up the Boystown fiasco with Larry King, "that we felt comfortable assuming that firearms referred to child spouses, and so we moved in."
Friday morning ATF bulldozers, shipped to Houston 12 years ago from the West Bank, made their way slowly toward the South Wall of the Genesis Communications Network Compound. Upon mowing down solar panels and finally the outer wall of the compound, the six bulldozers reached a sudden halt. Their path, said one of the drivers, was impeded by cache of bullion six feet high just inside the inner wall. Representatives of the Dallas FBI Bureau, speaking by phone, said they feared the worst. "We were worried that the Prison Planet crew might be able to hold out for years on end." Regardless, soon after having breached the flaming outer wall, the building collapsed.
A defector from the followers, whom Mr. Jones refers to as "listeners," former Infowars.com contributor Mark Dice, informed authorities that GCN's contract with eFoodsDirect would mean that freedom-loving audiovisual technicians and website contributors might be able to hold out for up to seven decades.
Citing the deaths of 20 children in Newtown, Connecticut last month, Bilderberg President and ATF chief David Rockefeller said, "We've had such terrible loss of life, maybe the smartest thing to do is pull it. And they made that decision to pull and then we watched the building collapse."
At a Friday morning press conference in Washington, FBI Director David Mueller described subsequent events. He said Israeli Armored D9s, "teddy bears," caused the walls of the compound to collapse. Mr. Mueller said, "Once the 'doobis' breached the outer wall, the mosquito-netting-like structure of the compound was compromised, causing the building to collapse, first starting with the penthouse, and then the children's bedrooms." Producer Aaron Dykes escaped, but his son, whom authorities believe to actually be Mr. Jones's, was found in the remains of the compound.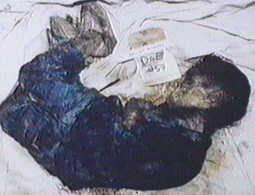 As bulldozers approached initially, federal marshals demanded that Mr. Jones exit the building. After he did so, he ignored their calls that he continue walking toward waiting SUVs, instead re-entering his doorway. Returning from the doorway, facing away from authorities, he brandished what appeared to them be an M-16, but what was actually a Bushmaster he purchased at Wamart in early December. Officials say it was then, walking backwards, that Waco sheriff's deputies opened fire. All of their bullets missed, but Mr. Jones, deputies said in sworn statements, placed the Bushmaster to the back of his head and pulled the trigger twice.
The fire spread faster due to hundreds of kilograms of uncured cannabis, which Mr. Jones' one surviving child claimed no one was imbibing as a psychoactive but rather that Mr. Jones was encouraging his children to eat raw for anti-carcinogenic properties.