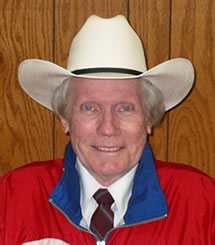 Late Thursday, Fred Phelps of the Westboro Baptist Church had his eyes clawed out by Michele Bachmann. Plans for his funeral have been made, but talk of protests are already spreading. As the man who pioneered funeral protest as a form of free speech, much celebration is expected. Veteran's advocacy groups have already begun organizing a demonstration for Fred Phelps' funeral.
"I plan on grilling up some steaks, drinking a few beers, waving some hateful signs, and just generally having a good time at this funeral," commented one veteran, as he waved his bus ticket at our reporters. "I've been ready for this shit for years!"
Bachmann's lawyers have stated the deadly conflict started as a simple biblical dispute. Phelps believed that God hates all fags unconditionally, whereas Bachmann pushed the idea that God only despised fags who haven't sought forgiveness for their faggotry. What seemed to onlookers as a bitter sexual assault from Bachmann quickly turned deadly for Phelps.
Fred Phelps' daughter, Shirley Phelps-Roper, has moved forward plans to protest the protest of her father's funeral, stating "I should have seen this faggotry coming. Typical faggot move. By the way, Anonymous is a bunch of faggots." Anonymous was reached, and not a single fuck was given.
Our prophets have reached God Almighty, on high, as he watches these events from outside of time and space. Although his grace is impossible to translate into our infinitely inexpressive language, our prophets have made their best attempt.
"I'm glad Bachmann tore that old man's eyes out, but he was right about one thing. I hate faggotry. Bachmann and Phelps are both faggots. America's forgotten what I did to Sodom and Gomorrah. The bible was mostly made up by a bunch of faggots who I hate, and if it's interpreted as anything but a hateful document, it leads to this kind of bullshit. I am God and I hate faggots like Fred Phelps."