Chinese athlete Yao Ming announced his retirement from the NBA Wednesday at the premature age of 31.
Yao's success made him an international superstar and expanded the National Basketball Association's fan base into China and other parts of Asia where enjoyment of sports is still prohibited.
Yao was big into the Olympics and shit. He carried the Chinese flag at the opening ceremony of the 2004 Athens Olympics and that pissed off a lot of Greek people but their gods didn't help them or anything. Still, Yao Ming sucked at life so he sprained his ankle while proving he could scale entire neighborhoods around historic Athens. Serves him right for showing off. What a dick.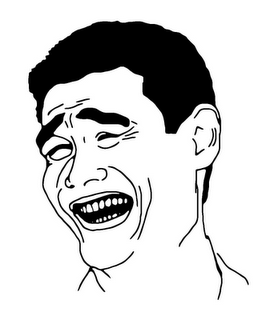 At the start of the 2008 Beijing Olympics, Yao carried the Olympic torch through Tiananmen Square and the Chinese flag during the opening ceremonies, before being gunned down by riot police and then his legs were run over by tanks. This caused Ming to miss hundreds of games, sitting out on the entire 2009-10 season.
He told reporters the last six months have been "an agonizing wait" as he pondered his basketball future under the weight of a half-million troops marching over his crumpled torso.
The Houston Rockets' coach Rick Adelman said while Ming was a valuable player, leading the Rockets into four post-season playoff appearances and making the All-Star team eight times, he is still pretty glad he's gone. "Everybody can stop walking around like there's a four-foot pole lodged up their asses," Adelman said.
"We had to walk around like we was holdin' a turd in," said Rockets Point Guard Marcus Greene, lighting a Newport. "Shit. That slope even made the niggas look short."
Ming's retirement is generally regarded as a good thing, even by his disappointed family, because he cried like the bitch quitter he is in front of lots of people.