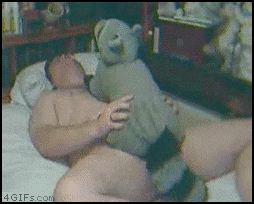 Lynchburg, Va.– Furry fandom is a relatively new subculture made up of people who fetishize anthropomorphic animals. To some, it is an extreme sexual desire that often crosses over into the realm of bestiality. To others, it is a casual scene in which the use of a "fursona," or an alternate animal identity, acts as a social [sexual] aid. Chronicle.SU investigators went undercover to a local Furry meeting, posing as reporters from the Furry News Network to get closer to the throbbing, percolating cyst at the heart of Furry fandom.
To gain access to the furry group Southwest Virginia Furs, an attractive and obviously fake female sock puppet account was created. Within minutes of creation, the sock puppet 'Jess Perkins' received the entirely creepy message, "glad to see you live in Lynchburg." As it turned out, the meeting was held at River Ridge Mall, in direct sight of Jerry Falwell's ultraconservative Liberty University, where there is a time limit on hugging in public.
Chronicle.SU investigators arrived at the furry meeting disheveled, drunk and hungover. We explained that we were paid by Furry News Network to travel up and down the East Coast, visiting furry events as well as covering raft people coming across from Cuba. For extra furry-cred, all notes were taken in a Warcraft 2 manual. The videogame manual's presence was noted enthusiastically. Although Warcraft is in no way furry related, it is reassuring to other nerds to know they are in friendly company.
Investigators shared their homosexual "fursonas" with the group. In the shadow of Liberty University, however, all talk of homosexuality was met with silence. The Furry group was much more excited about the prospect of meeting a zebra, as that is apparently a somewhat rare, and unwieldy,  fursona.
Only two of the group owned actual fursuits, expensive sexual toys allowing Furries to enact bestiality fantasies. Fursuits are depraved equivalents to football mascot costumes, complete with hatches for Furries to fuck eachother through.
Furries who choose to leave their masks on during "fur fests" – or furry fuck orgies – say the experience is both enjoyable and thrilling. But because wearing a condom in a fursuit is close to impossible, Swivel said STIs among the Liberty campus underground furry community are "on the rise."
After being buttered up with bullshit lies from Chronicle.SU, area Furries began to open up about what made them become Furries in the first place. The first Furry interjected, "I was about six or so when it hit me, Fifi Le Fume was fucking hot!" The group enthusiastically agreed, boners showing through their pants at the thought of gangfucking a cartoon character. Another Furry, the group jackal, spoke up, encouraged by the open discussion, "Well, basically it started with the Disney Porn. I just kept coming back to it, and something just clicked." One Furry claimed he was a Therian first, a spiritual belief that he could potentially learn how to physically transform into animals.
Furries are used to protecting themselves from agent provocateurs. One furry for Southwest Virginia Furs, said, "Fuck trolls. If there was a troll here, I'd punch him."
One way furfags control dissent is to read the quality of character with furries among the group, and compare it against an outsider's. Because our reporters were more extreme furries than these newfags even knew how to be, chronicle.su was able to ascertain "mad respect" by claiming to be homosexuals who photograph Cuban migrants ferried into Miami. "Because Furry News Network is extending its coverage to all beasts."
As a result of profound exile, the furry community barely functions within society, so many furries must stay in the "furry closet" so as not be outcasts, although one member, Dangerfox, openly wears a tail, who said, "Wearing a tail is sharing a piece of yourself." Yet another Lynchburg area furry named Tearclaw recently came out to his family. He lives with his brother, who said his brother told him "he would deal with me being a furry, 'as long as you aren't gay.' he told me."
Before departure, one of the furries invited chronicle.su to his trailer where the group would drink beer, and watch someone "suit up."