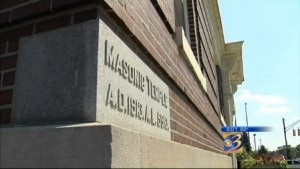 BATTLE CREEK, Mich. – Staff for The Internet Chronicle can confirm a report from WWMT Battle Creek that the Illuminati have been caught doing drugs and taping each other having sex. The Illuminati believe that they derive mystical power from the production of sex tapes.
The police were "brought in," but action is not expected to be taken, since most police officers live in fear of crossing the elite homosexual death cult, of which most world leaders are members.
Julia Fello did this outstanding reporting but for now has presumably gone into hiding, fearing dire repercussions from the Masons. The write-up on her video reporting reads: "Sources told us the first officer to walk inside, was shocked to find a couple performing a lewd sex act, along with drugs, multiple nude women and men videotaping it all behind these closed doors."
You can read more here and check out WWMT's explosive video evidence [NOT SAFE FOR WORK. CONTAINS TRIGGERS.].