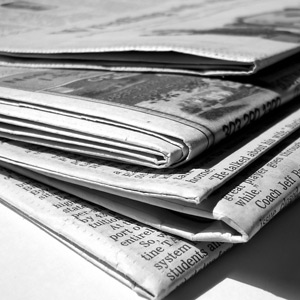 Stay tuned for the following rant
Washington, D.C.–Just as protesters marched on the nation's capitol to keep pressure on the new president's foreign policy, war policy, and end worldwide occupations Saturday, the Obama administration is ramping up for a new war on Iran.
In an expected twist, the joke is on the peaceniks. As it turns out the joke has always has been on peace-loving freaks because the American public has been lied to so much throughout every war the country has ever been in, that there is no way to stage a truly educated demonstration. There is no effective way of communicating anything to the government without looking like a baby trying to explain its own needs in proper English. But those who are large enough and loud enough to do so are met with resistance bombings and war.
From the slitted windows of the capitol buildings, and from inside Lockheed Martin and co., the CEOs, upper-ranking officials, and politicians laugh inside to themselves, their vision fixed on the ignorant masses clamoring to have their voices heard, chanting the best internet slogans the logical mind can apply to the irrational conditions the money-chasing military-industrial complex has created for them. Or maybe they aren't laughing? Maybe they are too busy reveling in the deeper sense of their ability to control it: the game and its rules, from the flow of money to the reporting of news about where that money went, to occupations to infestations to exterminations and back around again into brand new broken nations. They are the masters of their own little corners of reality.
By sponsoring the news, they are immune from its "bad reporting". Mainly bad because in the industry, it is frowned upon by executives if and when an unauthorized report shines negatively on Lockheed Martin, whose tentacles of many names sponsor your station, newspaper, or college, paying your paycheck, financing your scholarships, giving you free internet. This practice is known as "shitting where you eat", and it does not pay the Audi bill. It's a no-no and reporters lose jobs over it, even though they're only trying to cover the truth, because the safety term is 'conflict-of-interest' by the books, but the truth of the matter is they don't want anyone reporting on these companies which pay them anyway. This is how the media has become an entertainment industry and why it is no longer known as 'the news'. This is why newspapers are dying and how the news has transformed into some globular cluster of pill company PR and cancer commercials, with the occasional lie-facts sheet thrown in and used as the inside source.
Because the news used to report facts. Here's what it looked like earlier in the last century:
Here, you see men working. Digging for the facts, whatever they are. Whatever the detail is that they're pulling out, you will get the story on it and you can bet the farm on every fact being crucial, pertinent, uninteresting and included. Everything newsworthy runs; everything that isn't winds up on the floor. Even the Battle of LA was printed in this time. That's kick-ass reporting!
Newsroom from 1920
[good job guys]
Below is another example of kickass news reporting. Listen to the reporter listing facts!

"Good evening, I'm so-and-so. Here's the news. Fact. Fact. Fact. Fact. Fact. That was the news. I'll see you tomorrow because I do my job."
Now here's what it looked like in 1990:
"Good evening, I'm so-and-so-II. Here's the news. Fact. Fact. Fact. Fact. Opinion. This just in – I'm no longer a news anchor because I broke the golden rule of journalism by breaking objectivity."
That's right. The guy actually fired himself automatically for infracting on his public responsibility because that's how religiously fucking objective he was expected to be, but deceit had already been creeping in by this point. This guy went on to be a huge success at CNN, NBC, MSNBC, CBS, FOX, ABC, and early on enjoyed moderate success with the Insane Clown Posse. Probably.
Here's "the news" from 2009:
"Good afternoon, I'm a big name in Entertainment Weekly, and this is the news. Interpretation of fact. Interpretation of fact. Interpretation of fact. Filtration of another fact. Small fact. Opinion. Outright slander. Fact half-supporting slanderous accusation. Closing opinion. And that's how it really happened, folks. Behind closed doors here in my office." Soon enough, news anchors are going to start telling us "Don't touch that dial! Stay tuned for a message from our sponsors, and we'll be right back with a filtered, uncalled-for-but-totally-gonna-happen review of the actual information obtained through our wire service."