If you're like many folks, and you believe that because Barack Obama is the President there is no racism, The Elf Wax Times has news for you!
———————————–
Most Americans think we've "outgrown" racism or that there's no place for it. "Racism went out with slavery, at the same time or maybe before," said Elf Wax Staff Historian Grit Banks. However, online personal attack debates continue on the PlayStation(TM) Network(ALL RIGHTS RESERVED).
"I don't hate all Black People," said one gamer who asked to remain anonymous. "I just hate the ones who act black." Indeed, there's nothing more satisfying than a night of intense, but rewarding gaming only to be the final kill, followed up by "Shit son, your bitch-ass got dapped, PECKAWOOD!"
Racists are like pretty bad. But eRacism is a widely accepted forum for Hate favored by racists on all sides of the equation, giving credibility to the idea self-critical human history has long regarded as barbaric. In addition, reports can be filed on these gamers directly to Sony, giving the Hatemongers an extra special title for achieving what was once thought impossible: the Offense! title is granted to any player who successfully offends or verbally assaults a gamer into reporting him.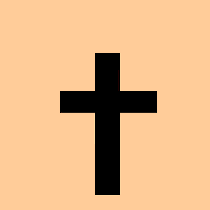 "It's a highly sought-after symbol of Hate," said gamer [KKK]String__em__up, "Surpassing the power of the inverted crucifix and even the Swastika." This effect is achieved by combining an animation of the two.
While online gamers number in the millions, actual racists account merely for a small percentage, roughly sixty five percent.
As a solution for the ongoing crisis of eRacism, Sony executives are hitting at the implementation of possible eLynchings. The service would be free, but only as long as the victim "really deserved it."
"I'm gonna use it on one a them towelheads that hate our Freedom," said one patriotic American who asked not to be named.
It's thought by some that eRacists, along with Internet Tough Guys, are "all talk" and "got no bark to match the bite." However eRacists, when provoked, never back down from an eChallenge and will cuss you out to the better end, proving their strength.
Only time will tell whether the eLynchings will produce favorable results. In the meantime, only headshots do the talking.
eLynch now with your friends!

Jay Kenny, A Roanoke man, sat in his favorite comfortable chair Thursday, thinking the world would just pass him by as it has done for the last five years. That is, until a book deal and a Sports Illustrated contract fell into his lap from the ventilation system overhead.
American author Jay Kenny making headway toward goals
"I was just staring out the window thinking, 'Gosh, the world sure does change as fast as the second hand counts a minute nowadays.' But I remember noticing that my back lawn and the bushes and trees always look the same," said Mr. Kenny, retail employee.
Jay went on to express his renewed attitude toward life, and lack of certainty around what he will do next. "Now that I can be the writer I always dreamed of bein', I just don't know what I'll write about! Sports? Politics? Social trends, the government? War and peace; it's all out there for me," he said with a grin.
Jay Kenny said he'd already grown accustomed to day-to-day life without ambition. "Paper hits the door every mornin'. The songbird sings my favorite tunes," he said. He went on to describe how he'd come to delude himself into believing a life without any distinction whatsoever does not evacuate the happiness from his soul, but in fact brings him a form of satisfaction. "Things here are just how I want them to be. Pretty much all the time. Grass stays cut. Neighbors are friendly. Known them about fifteen years now. What little money I get pays the gas bill, heating, lights, health insurance, life insurance, car insurance, homeowner's insurance, water. With what's left I buy food. Sometimes I have enough left and I'll even buy myself a big old steak dinner. Me and Gus," he said, pointing to his dog. "I guess I might just write about that."
Mr. Kenny said he would not investigate the duct-work of his home, telling reporters the weight of the curiosity around what caused his dreams to come true by simply neglecting to actively pursue them can be remedied with a good Marlboro cigarette and a shot of whiskey. "I don't like to ask no questions," he said. "Something told me I'd be a big novelist one day and people would want to know what I've got to say about things. I just believed in myself. And that's probably how I was able to keep my routine of television, forty hours at Staples, and shopping at Kroger. I knew it'd all pay off eventually." And it did.